Retour aux actualites
18 avril 2019
Nouvelle vidéo GM 330FB

GM 330FB is a precision Hot Stamping and Screen Printing machine for high quality labels production. It can run INLINE with DC330MINI for a total roll to finished product solution. Visit Partner Portal and discover more.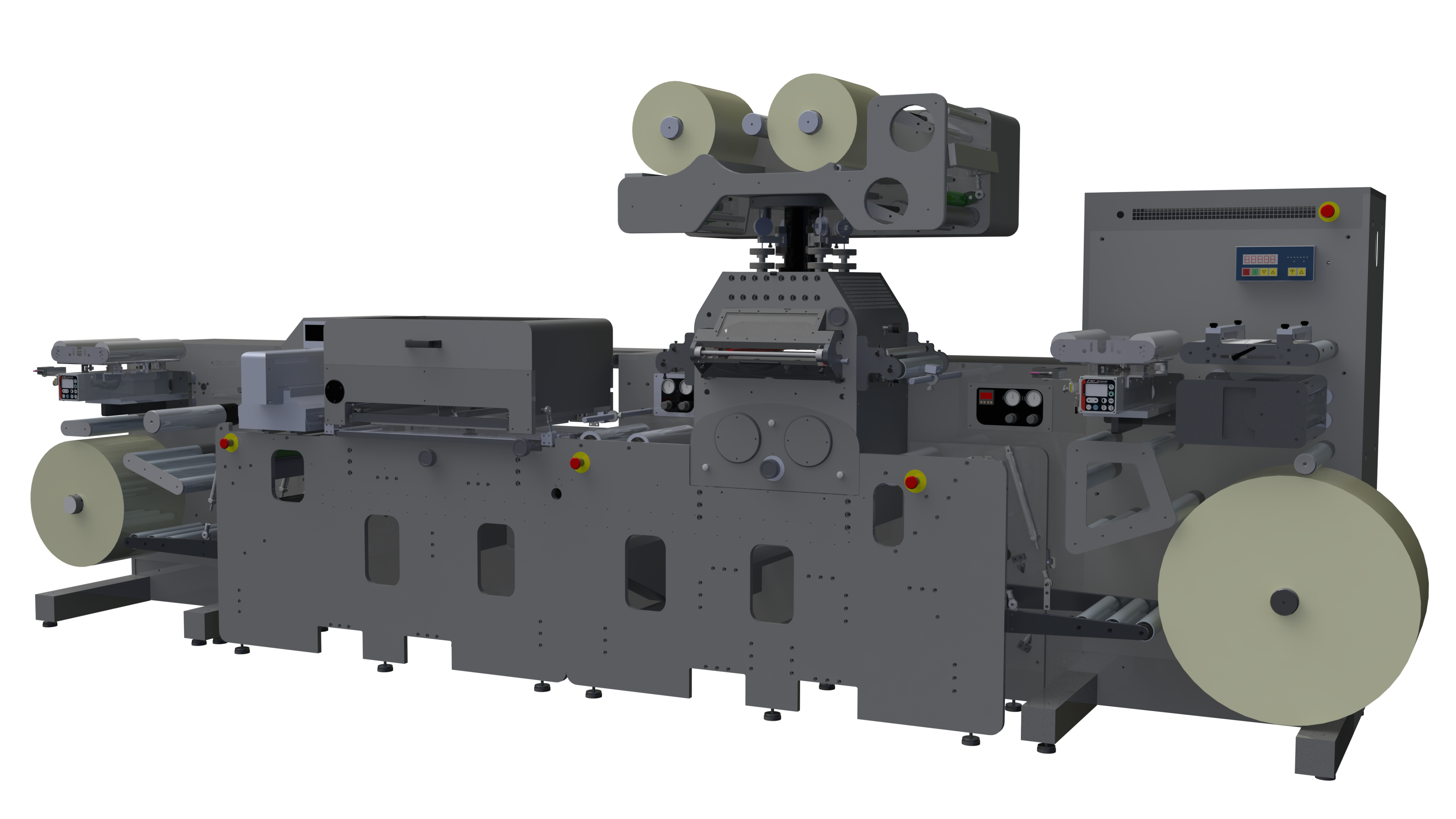 The GM type 330FB is a full servo machine  with 30-ton precision stamping unit for production of high-quality labels. The machine can be used for foil stamping, screen printing, embossing or one pass foil & embossing.
The best way to impress consumers, is the right combination of quality and beauty, and this is where the 330FB flatbed hot stamp unit from Grafisk Maskinfabrik will help you out. The 330FB is an innovative unit that will give your labels an impressive and unique look-and-feel. On the matter of the quality of hot stamping, flatbed is the best choice, and on the matter of beauty, the FB330 can add intricate details of gold, silver or even holograms to your labels.
Moreover, the 330FB will do both hot foil and cold embossing to serve all your needs. Advanced features such as foil saver, servo-register and electronic temperature control & BST web-guide come as standard.
New hi-tech features
The machine has been upgraded recently to fulfil even better our customers' demands. The new extra modules and components are:
– servomotors on unwinder and rewinder for better web tension control – the machine is fully servo driven now,
– the second webguide added at rewinder to improve stability of the web and to provide excellent registration,
– new electronic platform, ensuring better machine operation and online support.